Morris Property Group's $250m office plans for North Quarter
28 Oct 2021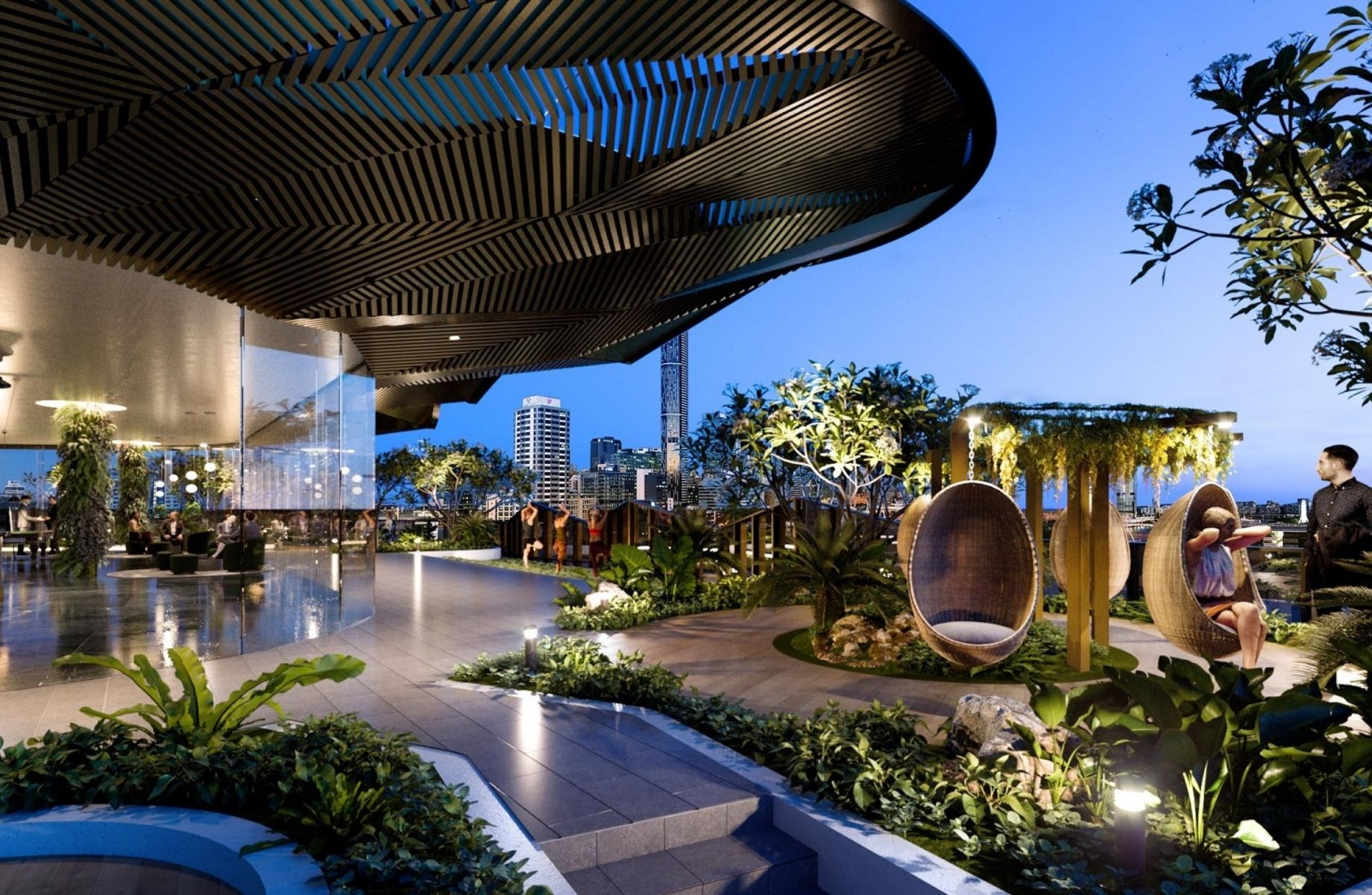 Morris Property Group has unveiled plans for a $250-million office tower in Brisbane's North Quarter precinct, in a vote of confidence for the office sector.
The developer will build a 24-storey A-grade office tower at 19 Eagle Terrace, after plans for a premium apartment project on the site were revised.
It is the latest office project for the developer, which has also commenced construction on the 26-storey Australian Taxation Office headquarters at 152 Wharf Street.
Morris Property Group director Barry Morris said Eagle Terrace's design would be human-centric incorporating health-based concepts and a Covid-safe building design, across 19 storeys and 19,182sq m of commercial space.
It also includes a rooftop area, meditation and yoga studios and breakout spaces.
"The new Eagle Terrace commercial office project sits on the cusp of the Brisbane CBD fronting the Brisbane River and enjoys spectacular views from all levels," Morris said.
"Brisbane is certainly 'coming-of-age' and the current market conditions have provided us with the confidence to proceed with demolition of the existing office building.
"We are very proud of the 152 Wharf Street project which is powering ahead and due for completion in 2022.
"The Commonwealth of Australia, represented by the Australian Taxation Office, has been great to work with in delivering this bespoke building, which will provide approximately 2400 staff members with a new home for the coming decades."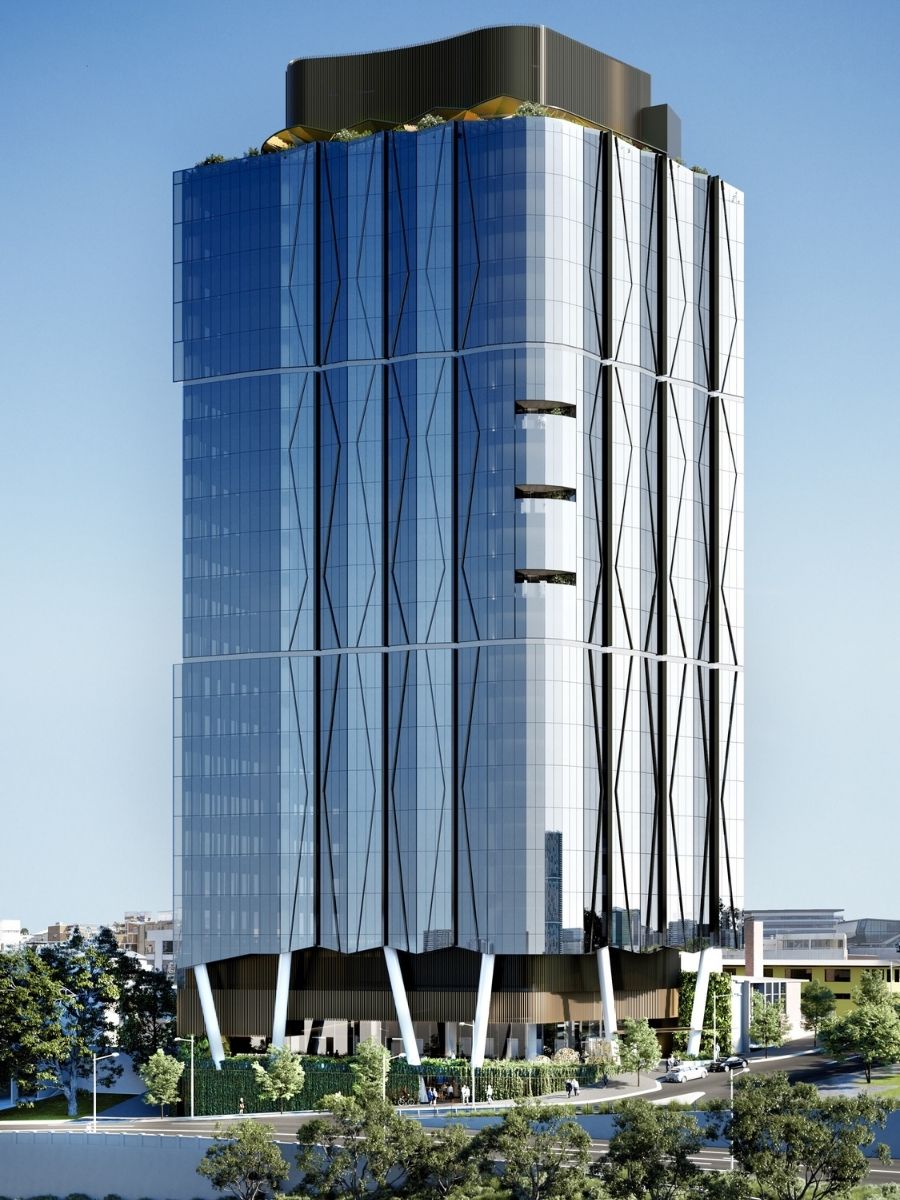 Eagle Terrace will be a 24-storey $250m A-grade office tower in Brisbane's North Quarter.
CBRE is marketing the property and Brisbane managing director Chris Butters said the large-sized floorplates, panoramic views over the Brisbane River and state-of-the-art touchless features would be attractive for tenants.
"The project launch coincides with a notable uptick in new Brisbane office requirements in the second half of 2021, as both larger occupiers and SMEs positioned themselves for an improving local economy," Butters said.
"As the market recovers in 2022, we expect to see a continuing tightening in the prime grade sector of the market, as tenants focus on improving their overall workplace offering.
"Growth industries are particularly active, with resources companies, local professional services groups, government agencies and tech firms dominating enquiries.
"We're also finding that larger users are applying a wider geographic lens than they have in previous cycles with Brisbane's North Quarter garnering the most attention in 2021, with major commitments from Great Southern Bank and APA Group."
The take up of office space in major CBD markets has exceeded pre-pandemic levels as the market starts to stabilise.
Dexus' quarterly office review report said that while office transactions remained below average, demand supported valuations for high quality assets.
Dexus head of research Peter Studley said conditions for real estate were generally expected to improve during the next year.
"While lockdowns in New South Wales and Victoria caused a contraction in economic growth, much of the lost ground is expected to be recovered over the remainder of the 2022 financial year," Studley said.
"Leasing markets are expected to improve in all sectors, helped by positive business conditions.
"In addition, investment demand and capital flows for real estate are likely to remain supported by low interest rates."
Link to article: https://bit.ly/3BVlgwU